Looking for something different and cool to do with your spouse or your girlfriends? How about a "creative" night. No, it isn't rated R but it does include alcohol if you bring it! Sounds like a good time to me!
There will now be live music. Paul DeCarlo on guitar and possibly a flutist if she is available.
http://www.reverbnation.com/pauldecar

lo
Facebook page:
https://www.facebook.com/paul.d.decarlo
Creativity and Cocktails - Mosaics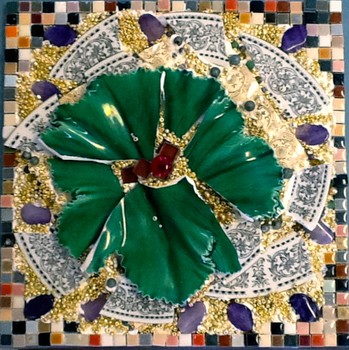 Friday Feb 21, 2014 at 7:00pm
7:00 PM — 10:00 PM
Looking for a unique night out? Our adult Creativity & Cocktails program provides an exciting night of art, drinks, friends, and fun. No art experience is necessary. Our instructors provide the materials for you to create your very own masterpiece. Bring your own beverage and create art in a relaxing setting with music. Perfect for ladies night out, couples/date night, a bachelorette party, you-name-it!

This session is a mosaic creating workshop. Pizza is included! BYOB.
Location
27 Central Ave - 2nd Floor
Midland Park, NJ 07432
Contact
Christine Zaccardi
201-232-8855